[ad_1]
It appears that China will not participate in the construction of new nuclear power plants in Britain.
Several apparently well-informed articles in the Sunday newspapers last weekend indicated that China General Nuclear (CGN), which currently has a 20% stake in the new Sizewell C plant to be built in Suffolk, is to be pulled from the project.
This was followed today by an authoritative report in the Financial Times which suggested that CGN's stake in the new £ 20 billion plant would be sold to institutional investors or even go public.
The FT said plans were made for the government to keep the stake until it could be sold to institutional investors – but an initial public offering was also under consideration.
The move almost certainly means that China's plans to build a new nuclear power plant at Bradwell-on-Sea in Essex, which CGN would fully own, will be wiped out.
The Department of Business said this on the FT report: "CGN is currently a shareholder in Sizewell C until the government's final investment decision.
"Negotiations are ongoing and no final decision has been taken."
But Sir Iain Duncan Smith, the former Conservative leader and co-chair of the Inter-Parliamentary Alliance on China – which in July called on the UK to cancel the contract – has no doubts.
He told Sky News: "I served as Secretary of State for six years and I know what government non-denial looks like – and it's definitely non-denial."
Sir Iain, whose group has campaigned in 21 countries from Japan to the United States to pull China out of crucial infrastructure projects, said pulling China out of Bradwell as well as Sizewell was "very important."
Nuclear project cannot be in China's 'intimidation' hands – IDS

The reason the government is reluctant to deliver the final knockout blow to CGN's involvement, however, may be because the company is also a major player in Britain's first new nuclear power plant in a generation, Hinkley Point C in the Somerset, in which it is a minority investor.
The plant is being built by French energy giant EDF, but CGN has committed some £ 4 billion so far. He's unlikely to put up with more if he's taken off work at Sizewell and Bradwell.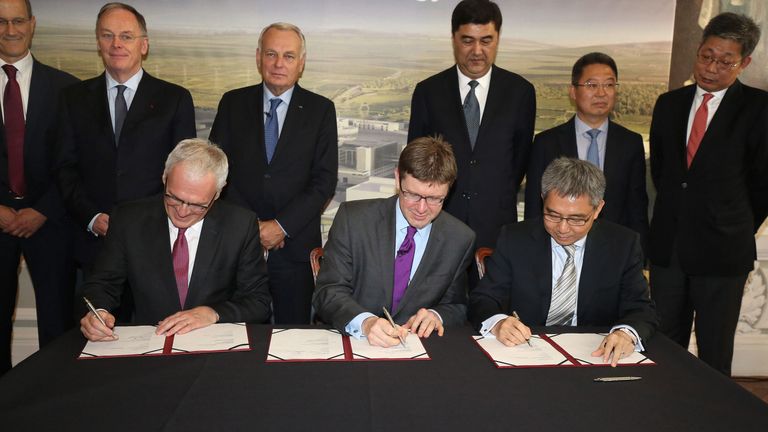 And that raises a big question – whether other investors will be willing to put the money CGN was willing to invest in this type of project.
As it stands, EDF has yet to make a final investment decision on Sizewell C. At the heart of this is not only the final planning consent, which has been delayed by the pandemic, but also a government funding agreement which, like with Hinkley Point C., allows it to recoup some of its construction costs from household energy bills.
Reaching an agreement on this will not be easy. Not doing it was the reason why Hitachi from Japan first suspended, then last year walked away from plans to build a new £ 20bn nuclear power plant at Wylfa Newedd on the Isle of Anglesey off the coast of North Wales – which would have been sufficient to meet 6% of all UK electricity needs.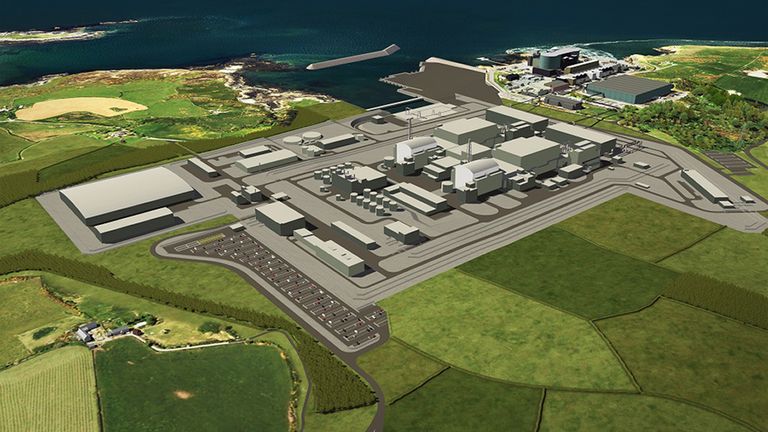 The government hopes to relaunch this project with the US nuclear power group Westinghouse, which belonged to the former British Nuclear Fuels from 1999 to 2005, as well as the construction giant Bechtel.
There are, however, no legions of foreign investors lining up to invest in new nuclear build in Britain.
But Sir Iain said he believed institutional investors would be ready to provide capital to support the construction of Sizewell C.
He suggested that the UK government should be prepared to put in more money if needed rather than, as with CGN, simply going for the cheapest option: "Hitachi would have perfectly agreed to do this project with us, but the reality was, for them, the numbers did not add up because the UK government was likely to take the cheapest bidder.
"We have to stop this now – what we have to look at is the most sustainable and secure bidder for these really important stations."
There is no doubt that the recent soaring wholesale energy prices drew the attention of ministers to the need for nuclear to play a greater role in the UK's energy mix, in particular by replacing gas as a back-up energy source when renewables are unable to meet demand demand for electricity, for example when the wind does not blow.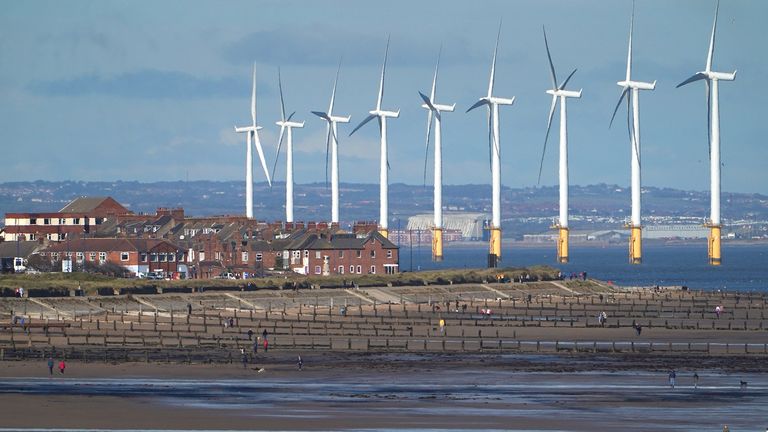 Sir Iain said this was an opportunity to attract more investment.
He added: "If nothing tells us more about the problems we have with the energy supply [than the recent crisis] he's critically telling us that as we move towards net zero we need to understand the true cost of that – and one of the areas we need to invest in is nuclear power. Successive governments have put aside all the decisions that have left us with a whole bunch of power plants on the verge of closing and not opening enough.
"So I think anyone who wants to invest their money will see right away that nuclear is the next producer of electricity and that the government will probably take that stake itself, if necessary, and then sell it once it finds it. a reasonable buyer.
"But I think it's the right thing to do – we can't have things that are so important to us, that are really strategic, in the hands of a government that is behaving frankly in an intolerable, intimidating and despotic way. "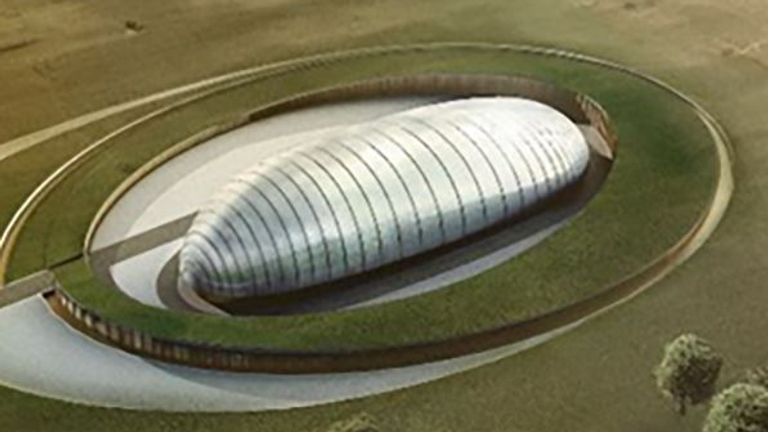 Yet there are also signs that ministers may be considering new nuclear build not in terms of landmark infrastructure projects like Hinkley Point C, but rather in terms of small modular reactors on which to build. Rolls Royce and its partners, including construction company Laing O'Rourke, are working on it.
Rolls and its partners believe that building 16 such reactors in the UK, mainly on the sites of existing new nuclear power plants, could create 40,000 jobs, mainly in the Midlands and the north of England.
As it pursues its so-called "leveling up" agenda, the government may find this prospect compelling.
[ad_2]